What to Look for in an Adult Day Care Service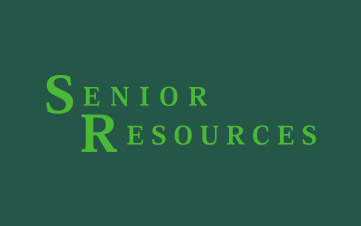 An adult day care service is a unique resource in that it provides camaraderie while supporting a variety of daily living needs. Often times, these non-residential facilities will offer engaging activities, meals and snacks, plus a wide range of medical services. The key to selecting an appropriate adult day care service involves an examination of the needs of your loved one and of the primary caregiver. In addition, it is necessary to evaluate the center's credentials, safety record, staff to client ratio, meals, and social activities.
Does your loved one's current primary caregiver work full-time and require adult day care services during their work day? Or, is the primary caregiver simply seeking periodic breaks from their duties? Either way, you'll need to review the adult day care center's hours of operation and determine if they conform to the primary caregiver's schedule. Transportation should also be considered. If needed, primary caregivers can rely on transportation services for their loved one, which are offered at most adult day care centers for an additional fee.
Next, you'll want to evaluate your loved one's specific needs with regards to the level of care they require. On one end of the spectrum, there are seniors who find simply socializing with their peers in a safe and caring atmosphere helpful. On the other end of the scale, seniors who suffer from Alzheimer's or another memory disorder require a much higher level of skilled care and supervision. Other health services commonly offered include medication administration, blood pressure monitoring, hearing and vision tests, and even more comprehensive medical or therapeutic services. Personal care services, such as help with feeding, walking, and grooming are generally available as well.
Verifying an adult day care center's credentials is vital when researching centers for a loved one. With a little bit of research, you can confirm if a center is accredited and licensed by the state. It's also wise to check the length of time a center has been in business. Another valuable detail involves understanding whether the facility is independent, or a part of a larger organization. Usually, bigger organizations specialize in long-term senior care options and have extensive geriatric experience.
Furthermore, an adult day care center should always clearly demonstrate that resident safety is a top priority, as fundamental safety measures should be well established. For example, non-slip materials and grab bars should be located in walkways and bathrooms, call systems should be readily available and functional, visitor activity should be carefully supervised, etc.
The care recipient to staff ratio is a crucial piece of information to uncover because it compares the number of clients against the number of staff caring for them. According to the National Adult Day Services Association, the average adult day center care recipient to staff ratio is 6:1. In other words, there is typically one staff member available for every six clients. However, this ratio is not necessarily applicable to higher-level care patients as more staff members are needed to care for those individuals. Additionally, according to the National Adult Day Services Association, the average capacity for an adult day center is 40. To give you a better idea about the staff, the bare bones of a conventional adult day care center consists of a center director, activity staff, a registered or licensed practical nurse on duty around the clock, a social worker, and assistants. It's also common for centers to rely on the aid of volunteers to run various activities.
Proper nutrition is an essential aspect of a senior's overall health. Be sure to learn not only if meals are offered, but also the nutritional value of those meals. If your loved one must adhere to specific dietary requirements, remember to ask the center if they are capable and willing to accommodate those needs.
Activities are equally significant to a senior's wellbeing. Popular activities include birthday and holiday celebrations, musical entertainment, local outings, book and film discussions, arts and crafts, bingo, and gentle exercise. It's important to keep in mind that the activity should be tailored to the individual in order to maximize the value of participation. For instance, seniors with only minor mobility issues will require drastically different activities than seniors suffering from cognitive impairment.
It is crucial to be comfortable with the adult day care service that you select. Taking into account the various aspects outlined above will help you achieve the appropriate comfort level for you and your loved one.
Back to all articles