Baby Boomers Ready to Downsize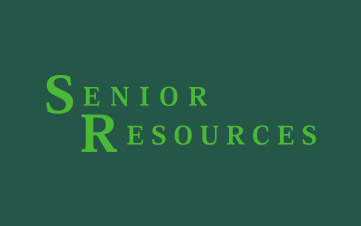 For those of you thinking of retiring or planning on retirement in the next year or two, you may want to think about where you would like to spend those quality years approaching. Quality is key, because looking at the numbers, we want to savor each moment while we can enjoy the time given to us. As we age, quality, not quantity is the preferred choice. Therefore looking to our future, it may be time to assess how your home is working for you. When your children have moved out and bodies change over time, your home might not be adding to your quality of life, plus maintenance of the home may get tiresome.
Common comments from boomers thinking of downsizing and moving include…
"The stairs are a challenge due to my knee operation."
"My kids left home a few years ago and gave us a gift of their stuff."
"Much of my home is used for storage with treasures from my parent's home, my kids, and my grandchildren."
"We only use half the house and it is becoming a pain to maintain."
"My property taxes are so high, and the maintenance costs are continuing to go up."
"We love our home and it is perfect for when our grandchildren stop over."
"We have accumulated so much stuff that the thought of downsizing is overwhelming!"
If any of these statements sound familiar, then you may be in the market for a change.
Change can be difficult. Change can bring on fear of the unknown. Change is inevitable! How you deal with moving from your comfort zones can determine happiness or sadness. It is up to you to decide how to view the future.
The good news is the real estate market has come back strong, often exceeding the peak prices of 2006 in many areas. That means equity has returned to your home and now you have more options available to you compared to just a few years ago.
The question now is what to do with your home's equity. When a home is sold, in most cases, there are no capitol gains taxes. The requirements are you must have lived in your home as your primary residence for two of the last five years. The gain is exempt for state and federal up to $250,000 in gain for a single person and $500,000 for a married couple. So, you have most or all of your equity tax free and can use that money to help fund your retirement and possibly purchase a smaller home or condominium.
In addition, building a new home is an option and there are many new senior apartment complexes and communities available. One story condominiums can feel just like a single-family home with attached garage, full basement, and an open concept.
It is important to look into the future so you can make your move when your finances are in a healthy position. Currently, the real estate market is holding strong and interest rates remain low. The lower the interest rates, the more buyers available to purchase your home. So, assess where you are now and where you predict you will be both health wise and financially down the road. Don't wait until necessity requires a change and crisis management takes over. Control your future and your independence whenever possible. Unfortunately, there isn't a playbook showing the future and what will happen to your health and finances.
Your goal should be happiness and well-being. By planning your life with reality as our guide, you can make your future years comfortable and fulfilling. It is when fate becomes your guide that life can take a challenging turn without the benefit of pre-planning. By controlling what you can control, you can have a positive attitude no matter what comes your way.
Back to all articles