Choosing a Medical Alert System for the Senior in Your Life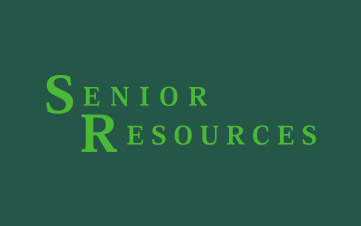 Are you worried about a senior in your life falling or experiencing a medical emergency while at home? This is a major concern that family and caregivers share, especially if an older adult lives alone. However, a medical alert system can quell these fears and give you peace of mind by offering emergency services that are often only a press of a button away.
A majority of medical alert systems are comprised of three fundamental elements: a wearable help button, which is essentially a tiny radio transmitter, a base station that links to the customer's phone line, and an emergency response call center. So, immediately after the button is pressed, the console will dial the call center and connect the user with the operator. Furthermore, the operator may also contact family or friends, or whomever else the senior has classified as an emergency contact.
One of the first things to consider when purchasing a medical alert system is understanding the difference between one that is monitored system and one that is not. A monitored system is one that, when activated, will contact a dispatch center that operates 24 hours a day, seven days a week. Conversely, an unmonitored system will automatically call a person on your emergency contact list. These systems can also be programmed so that they call several contacts, including emergency services, if you are unable to get an initial response. The main disparity between a monitored and unmonitored system is cost. Along with the cost of the device, monitored systems typically require a monthly payment and activation fees. On the other hand, there are normally no added costs outside of the price of the device for an unmonitored system.
Another important distinction to take into account is whether or not you prefer a home-based or mobile system. In the beginning, these types of systems were developed to operate in your home using a landline, which is still an available option. However, as more and more people today opt to replace their home phone with a cell phone, a majority of companies currently provide customers with the opportunity to utilize their services via a cellular communication provider. Alternatively, mobile options, which also rely on cellular networks, are available as well. Thanks to advances in GPS technology, a mobile system allows you to signal for help while you're away as well as from home.
It's also wise to evaluate whether or not a fall-detection feature is necessary. Each year, three million older people are treated in emergency departments for fall injuries, according to the CDC. This is perhaps one of the biggest incentives for purchasing a medical alert system. So, for an extra charge some companies offer automatic fall detection. Technology within the system is capable of detecting a fall and alerting the dispatch center without the user ever having to press a button. However, as with all technology, it takes time for it to be fully developed. For instance, fall detection may be accidentally activated if a user loses balance briefly, but a physical fall does not occur. Regardless, it's important to examine your specific situation and establish whether or not falls are a top concern.
There are a wide array of emergency medical alert systems on the market today that are specifically designed with seniors in mind. Therefore, in order to select the best-fitted system for your loved one, it's imperative to determine their unique needs. Keep in mind the ultimate goals of owning an emergency alert system is to ensure safety, increase confidence, and maintain independence.
Back to all articles