10 Veterans Benefits You May Not Know About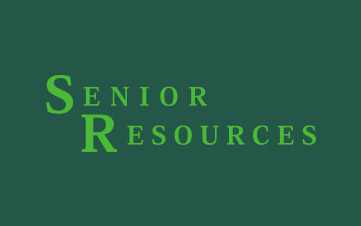 Most veterans are familiar with the fundamental health care and education benefits that the Department of Veterans Affairs offers, including the GI Bill and Tricare. Although these benefits are considerable, several other programs that are not as well known exist and are accessible to both veterans and their loved ones. The following are 10 veterans' benefits that  all veterans should explore.
Long-term care is costly but is generally essential to support aging family members. The Aid and Attendance program understands this and helps qualifying veterans with these types of expenses. For instance, this program offers monetary compensation that will pay for long-term care options such as assisted living facilities or nursing homes.
For those who decide to care for a veteran at home, a caregiver support program is available through the Department of Veterans Affairs. Instead of providing financial assistance to caregivers, this program offers a complimentary support line as well as a caregiver support coordinator, who is knowledgeable about the various military benefits and will help guide you through them.
Military related tax problems can be confusing. Thankfully, free tax preparation services are offered to veterans and their families through the Volunteer Income Tax Assistance offices located on military bases.
Certification programs are also available to veterans. Along with earning credits towards a college degree, the GI Bill provides up to $2,000 for certification courses or vocational training programs. This is ideal for veterans who wish to follow a different career path or consider a position that does not require a college education.
The credits from the GI Bill that go unused can be transferred to the veteran's spouse and dependents. Note that service limits are applied to the transfer of benefits.
A majority of veterans experience difficulties when it comes to acquiring a standard life insurance policy, especially if they suffered an injury while serving. To help simplify things, the Service Member's and Veterans' Group Life Insurance programoffers veterans up to $400,000 in life insurance while maintaining competitive premium rates.
When a veteran passes away, there are a few benefits that the family has access to. For example, you can choose to have a U.S. flag draped over the casket at the funeral. Additionally, you can ask to have a Presidential Memorial Certificate to honor his or her service. Also, headstones or grave markers are provided by the Department of Veterans Affairs at no cost.
If veterans are struggling to make their mortgage payments on schedule, they can receive repayment assistance through the Department of Veterans Affairs upon qualification. This may include loan modification, loan forbearance, and special repayment plans. Homeless veterans and those with VA loans may also benefit.
The VA tracks and updates a list of properties serviced by VA loans that have foreclosed. Veterans can browse this list of homes and purchase them at a reduced price.
American Corporate Partners helps veterans find a job by introducing them to leading companies. Plus, veterans can choose to receive individual mentoring and other occupational advancement services.
Be sure to familiarize yourself with the veterans' benefits listed above. An extra helping hand can make all the difference in the life of an aging veteran and their loved ones.
Back to all articles